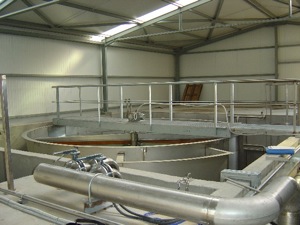 Waste et Water Sarl (WASTE & WATER LTD) offers a wide variety of specialized equipment for environmental applications with the best market prices. We also offer installation and after sales service. Equipment appropriate for a construction of a Turnkey project and also for Upgrade & Extensions of industrial & municipal WWTP.
Alternative proposals such as rent or leasing can also be offered.
Waste water Equipment: 
Compact wastewater treatment units (SBR, etc.)

Screening (Rotary drum screens)

Lamella Oil separator

Flotation Systems (DAF)

Evaporator systems for chemical effluents

Filter & Belt press for sludge dewatering

Centrifuge (Decader) for sludge dewatering

MBR Units

MBBR Technology

Mixers

Blowers

Diffusers

Screw Conveyors

Scrapers

Chemical solution preparation Units (such as Polyelectrolyte)

Dosing Pumps

Aerators

Filters

Sewage tanks made of AISI

Lamella settling tank

Odor control systems

Biogas units for anaerobic reaction plants

Specialized systems for reused clear water production

Specific consumable products (polyelectrolytes, chemical additives for cooling systems, etc.)

Antipollution ships for seawater pollution

Tanks made of polyethylene or INOX 304 / 316

PVC Piping
Waste et Water Sarl (WASTE & WATER LTD) can provide PLC programming automation system and SCADA for the automatic control of WWTP. This PLC can be designed and installed on an existing WWTP also.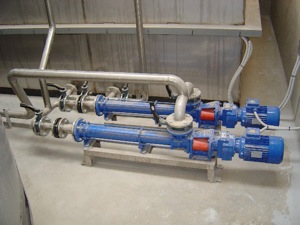 Solid waste:
Compaction and transfer equipment of waste

Landfill leachates treatment systems

Recycling of domestic and specific waste
Water Treatment Equipment:
Electrical Installation & PLC Automation:
Electrical wirings & electrical equipment

Control panel

PLC automation programming systems

SCADA system
Civil works:
Waste et Water Sarl (WASTE & WATER LTD) can also complete all necessary civil works for a WWTP or a Water treatment plant in order to provide Turnkey projects